If you have ever asked a question "what are the best hearing aids near me in 2022", you have come to the right place for the answer.  We have the pleasure to offer the latest digital hearing aids from Phonak in Maidstone and Orpington Kent to suit any type and degree of hearing loss.
Phonak Hearing Aids by All Ears!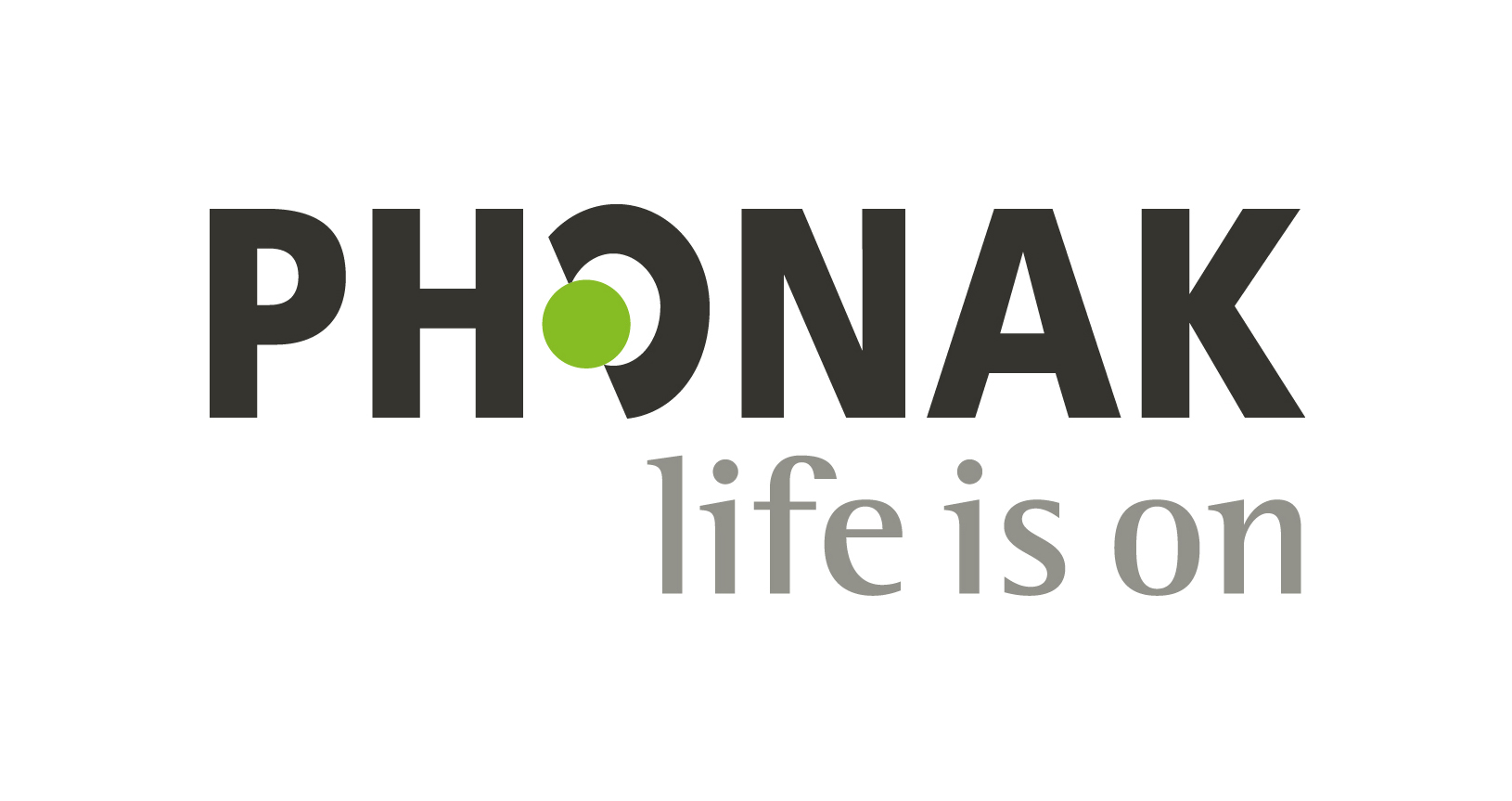 Phonak is a Swiss manufacturer of market-leading hearing aids, with a long history and legacy.  Established in 1947, they have been at the helm of the research and development of the intelligent sound processing and amplifying technology in the world.  Over the past 60 years, Phonak has continued to innovate in the hearing aids market, often disrupting the traditional approach to better hearing.  Their international presence speaks for itself – with providers spanning 100 countries all over the world – the degree of trust and assurance of the highest quality of hearing aids and the aftercare service is guaranteed.

Phonak's mission is to create hearing solutions that change people's lives and empower them to thrive emotionally and socially.  This goes beyond the machine technology, as is often associated with the hearing aids. They believe that good hearing can only be achieved by considering person's physical, cognitive, social, and emotional wellbeing.  If we can achieve good hearing, we can improve all the other milestones, and in the process stave off the early onset of dementia and Alzheimer's.  Having said that, Phonak's technology is at the heart of their efforts to improve hearing.  They constantly challenge the limits of technology to help overcome both the simple and the most challenging hearing difficulties, be it underlying or environmental.
Introducing Audeo Lumity
With the launch of the latest Audeo Lumity hearing aids in 2022,
Phonak have yet again disrupted the hearing aid market with the
plethora of technological advancements.  From superior sound
processing technology, to both Apple and Android Bluetooth
connectivity and rechargeability, their hearing aids are user-friendly
and most innovative.  So why do Phonak hearing aids offer an amazing hearing experience? 

Read More Below
Phonak Audeo Lumity hearing aids are really advanced, and one of the only hearing aids on the market that can connect to both Apple and Android devices.  So whether you have a phone, a notebook, a laptop/PC, or a TV – you can always be wirelessly connected for the best sound quality.  The sound from the connected device is streamed directly to the hearing aids, compensating for the hearing loss as well as providing an advanced sound clarity.  This makes listening to the TV or radio very easy, as well as allowing you to stream music and phone calls wirelessly from your phone.  Imagine yourself hearing the TV clearly without affecting the sound for the other viewers.  Or using your hearing aids for hands-free phone calls when driving.  It is all now possible with Phonak hearing aids.  And what's more, Phonak Audeo Lumity are the only hearing aids that can directly connect to any Apple Mac personal computer, allowing you to stream music, movies, YouTube, and use apps like Zoom, Skype and Teams with the best sound quality, no matter what level of hearing loss you have.
Having elaborated at length about the Bluetooth connectivity of the Phonak Lumity digital hearing aids, it is also worth noting that they can be also be controlled with your smartphone.  The my Phonak App allows you to see and change the volume and programmes of the hearing aids according to your environment.  They also allow you to see the battery charge level and to locate your hearing aids should you misplace them.  And the best feature of all, particularly in the current pandemic environment, it allows you to have a FaceTime appointment with an Audiologist who can also adjust your hearing aids remotely.  This is truly an innovative concept.
This feature has been a game changer for the past few years. Rechargeable hearing aids that last for up to 20 hours on one charge and offer up to 16 hours of wireless streaming – that is truly ground-breaking. At All Ears! we very much like this feature. You no longer need to worry about buying batteries or having to change them at the worst possible moment. Simply place your hearing aids into a charging box (included with the hearing aids) and leave them overnight for a full charge. Your hearing aids will last you all day! That's both cost and hassle saving and we encourage all patients to consider this option.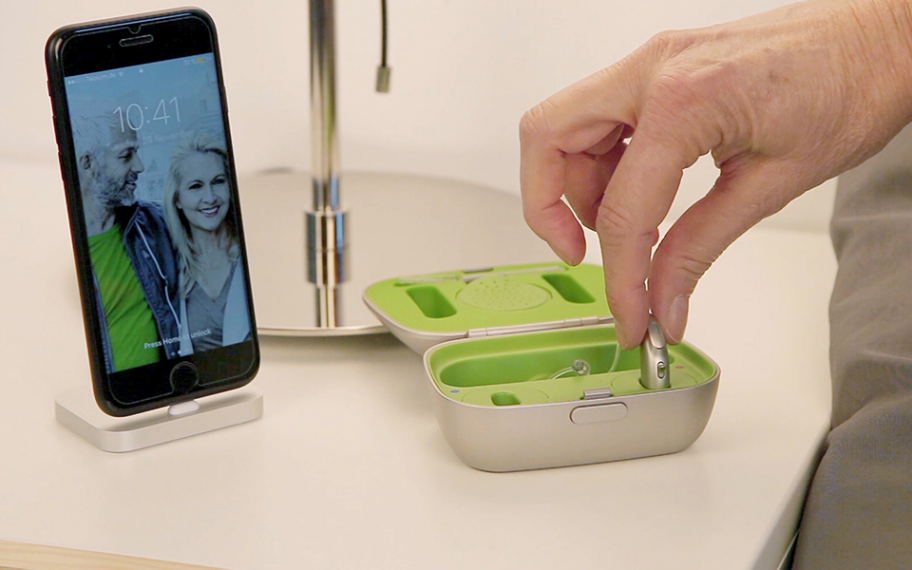 Power and performance of the hearing aids depend on the chip innovation. The new Phonak Prism platform is the most advanced and powerful chip technology available yet. Albeit small, the chip allows for the quadruple speed of data processing and the Bluetooth connectivity mention earlier. This means clearer speech with better noise reduction.
Hearing in background noise can be challenging with any degree of hearing loss.  Phonak have invented and implemented their best performing dynamic noise reduction system into their Audeo Lumity hearing aids, to help the user understand speech clearly in the most challenging noisy environments.  This could be at a bar or a restaurant, on the street, at a busy shop or in a family gathering. 
Away with the traditional beige coloured hearing aids.  Phonak Audeo Lumity come in sand beige, silver grey, velvet black, chestnut, graphite grey and champagne (our favourite).
Phonak Audeo Lumity come in the Receiver-in-the-Canal (RIC) style.  This is a small hearing that fits snuggly over the ear, with a virtually invisible tiny wire running along the ear and eventually ending in the ear canal.  This style allows for the hearing aids to house the rechargeable battery, the new chip and the dynamic noise reduction feature.  It is by far the easiest style of a hearing aid to handle is you have poor manual dexterity.  Also, this style offers rechargeability and Bluetooth connectivity that we discussed in detail earlier.  For small invisible hearing aids, please read on.
All hearing aids come in different technology levels.  This essentially establishes what features will be available in any particular hearing aid.  The only thing that remains the same across all levels is rechargeable battery, Bluetooth connectivity, the chip, and the available colours.  As a way of an example, the highest level Phonak Audeo Lumity L90 is available with the latest chip, Bluetooth connectivity to all devices, rechargeable battery, active noise reduction feature, speech enhancement feature and many more.  The other levels are L70, L50 and L30.  All levels can have an optional loop system added.  Finally, for those not wishing to buy the rechargeable option, all levels of Audeo Lumity hearing aids also come on a 312 battery.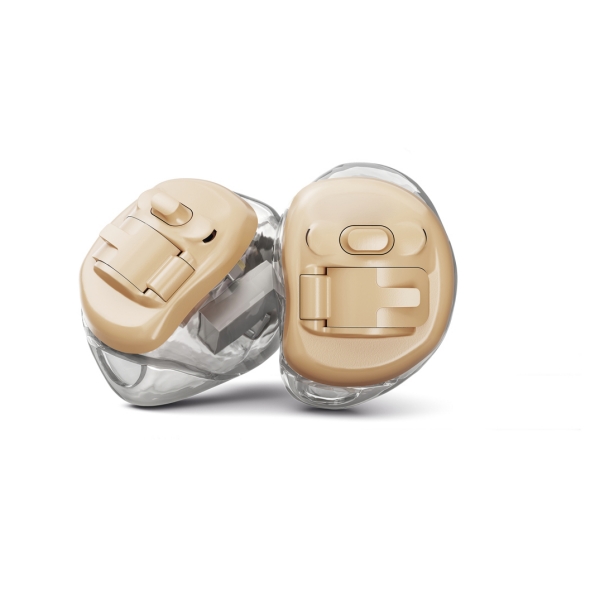 Introducing Virto invisible hearing aids
Virto are the smallest custom-made hearing aids by Phonak. The family includes a range of invisible hearing aids, including Virto-B, Virto B-Titanium and Virto M. The range can offer small size and some of the Audeo Paradise features such as Bluetooth connectivity, powerful new chip and effective noise cancellation.
Contact Us for more information
If you have any questions regarding the latest Phonak digital hearing aids in the Maidstone and Orpington Kent areas, please call or email us, or alternatively please fill in the form below